基于季铵盐添加的改性环氧树脂涂层的制备及其抑藻性能研究
1. 同济大学 环境科学与工程学院 上海污染控制与生态安全研究院 污染控制与资源化研究国家重点实验室, 上海 200092;

2. 上海城投污水处理有限公司, 上海 201203
详细信息
作者简介:

陈颖青(1994-),女,硕士,主要研究方向为膜法污水处理技术。chenyingqing1994@163.com

通讯作者:
MODIFIED EPOXY COATING BY ADDING QUATERNARY AMMONIUM COMPOUND AND ITS PROPERTIES IN INHIBITING ALGAL ADHESION AND GROWTH
1. State Key Laboratory of Pollution Control and Resource Reuse, Shanghai Institute of Pollution Control and Ecological Safety, School of Environmental Science and Engineering, Tongji University, Shanghai 200092, China;

2. Shanghai Chengtou Wastewater Treatment Co., Ltd, Shanghai 201203, China
摘要: 针对污水处理厂污水处理构筑物藻类生长与黏附现象严重的问题,采用共混方法制备季铵盐(QAC)/环氧树脂复合涂层,并探究QAC投加量对复合涂层的性质和抑藻性能的影响。结果表明:QAC与环氧树脂涂料成功复合,改性涂层表面的季铵基团(R4N+)数量随QAC投加量增大而增加;QAC改性对涂层的疏水性、耐水性不产生明显影响。但与环氧树脂涂层相比,随QAC浓度的增加,复合涂层表面的Zeta电位向正电性偏移,粗糙度略微减小;以小球藻(Chlorella vulgaris)作为模型藻类进行的涂层抑藻性能研究表明,QAC/环氧树脂复合涂层表面黏附的小球藻数目明显少于环氧树脂涂层,且QAC投加量越多,涂层抗藻污染性能越好。

Abstract: In municipal wastewater treatment plants, wastewater treatment facilities are usually covered by a great amount of algae. To solve this problem, in this study, quaternary ammonium compound (QAC)/epoxy composite coatings were prepared by blending QAC into epoxy paint. Effects of QAC dosage on the physicochemical properties and anti-algal adhesion/growth behaviors of the composite coatings were investigated. The results showed that QAC was successfully present on the modified coating and more quaternary ammonium groups (R4N+) were loaded on the surface with the increase of QAC dosage. No significant differences in hydrophobicity and water stabilities were observed between epoxy coating and the modified ones. Compared to the original coating, zeta potential of composite coatings was shifted towards less negative potential and roughness was slightly lower as the result of QAC dosing. The inhibition properties of algae of the coatings were evaluated using Chlorella vulgaris as the model algae. Less Chlorella vulgaris were adhered on QAC/epoxy composite coatings than epoxy coating and better anti-algae performance was obtained with higher QAC concentration.

SAUVET G, FORTUNIAK W, KAZMIERSKI K, et al. Amphiphilic block and statistical siloxane copolymers with antimicrobial activity[J]. Journal of Polymer Science Part A Polymer Chemistry, 2003, 41(19): 2939-2948.
GOTTENBOS B, BUSSCHER H J, VAN DER MEI H C. Pathogenesis and prevention of biomaterial centered infections[J]. Journal of Materials Science: Materials in Medicine, 2002, 13(8): 717-722.
GOTTENBOS B, VAN DER MEI H C, KLATTER F, et al. In vitro and in vivo antimicrobial activity of covalently coupled quaternary ammonium silane coatings on silicone rubber[J]. Biomaterials, 2002, 23(6): 1417-1423.
LENOIR S, PAGNOULLE C, DETREMBLEUR C, et al. Antimicrobial activity of polystyrene particles coated by photo-crosslinked block copolymers containing a biocidal polymethacrylate block[J]. E-Polymers, 2005, 74: 1-11.
MAJUMDAR P, LEE E, PATEL N, et al. Combinatorial materials research applied to the development of new surface coatings Ⅸ: an investigation of novel antifouling/fouling-release coatings containing quaternary ammonium salt groups[J]. Biofouling, 2008, 24(3): 185-200.
NURDIN N, HELARY G, SAUVET G. Biocidal polymers active by contact. Ⅱ. Biological evaluation of polyurethane coatings with pendant quaternary ammonium salts[J]. Journal of Applied Polymer Science, 1993, 50(4): 663-670.
TASHIRO T. Antibacterial and bacterium adsorbing macromolecules[J]. Macromolecular Materials & Engineering, 2001, 286(2): 63-87.
MURATA H, KOEPSEL R R, MATYJASZEWSKI K, et al. Permanent, non-leaching antibacterial surfaces-2: how high density cationic surfaces kill bacterial cells[J]. Biomaterials, 2007, 28(32): 4870-4879.
张文涛, 张庆华, 詹晓力, 等. 季铵盐修饰有机硅改性聚氨酯的制备与杀菌性能[J]. 化工新型材料, 2012, 40(9): 116-119.
JELLALI R, KROMKAMP J C, CAMPISTRON I, et al. Antifouling action of polyisoprene-based coatings by inhibition of photosynthesis in microalgae[J]. Environmental Science & Technology, 2013, 47(12): 6573-6581.
CONESKI P N, WEISE N K, FULMER P A, et al. Development and evaluation of self-polishing urethane coatings with tethered quaternary ammonium biocides[J]. Progress in Organic Coatings, 2013, 76(10): 1376-1386.
VILLACORTE L O, EKOWATI Y, NEU T R, et al. Characterisation of algal organic matter produced by bloom-forming marine and freshwater algae[J]. Water Research, 2015, 73: 216-230.
HE X Y, SUO X K, BAI X Q, et al. Functionalizing aluminum substrata by quaternary ammonium for antifouling performances[J]. Applied Surface Science, 2018, 440: 300-307.
MENG J Q, ZHANG X, NI L, et al. Antibacterial cellulose membrane via one-step covalent immobilization of ammonium/amine groups[J]. Desalination, 2015, 359: 156-166.
ZHANG Q H, LIU H L, ZHAN X L, et al. Microstructure and antibacterial performance of functionalized polyurethane based on polysiloxane tethered cationic biocides[J]. RSC Advances, 2015, 5(95): 77508-77517.
YUAN S J, GU J T, ZHENG Y, et al. Purification of phenol-contaminated water by adsorption with quaternized poly(dimethylaminopropyl methacrylamide)-grafted PVBC microspheres[J]. Journal of Materials Chemistry A, 2015, 3(8): 4620-4636.
LIU C X, ZHANG D R, HE Y, et al. Modification of membrane surface for anti-biofouling performance: effect of anti-adhesion and anti-bacteria approaches[J]. Journal of Membrane Science, 2010, 346(1): 121-130.
ZHANG X R, WANG Z W, CHEN M, et al. Polyvinylidene fluoride membrane blended with quaternary ammonium compound for enhancing anti-biofouling properties: effects of dosage[J]. Journal of Membrane Science, 2016, 520: 66-75.
JELLALI R, KROMKAMP J C, CAMPISTRON I, et al. Antifouling action of polyisoprene-based coatings by inhibition of photosynthesis in microalgae[J]. Environmental Science & Technology, 2013, 47(12): 6573-6581.
MAJUMDAR P, LEE E, PATEL N, et al. Development of environmentally friendly, antifouling coatings based on tethered quaternary ammonium salts in a crosslinked polydimethylsiloxane matrix[J]. Journal of Coatings Technology and Research, 2008, 5(4): 405-417.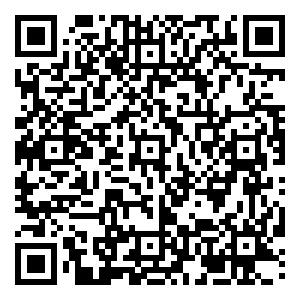 点击查看大图
计量
文章访问数:

370

HTML全文浏览量:

25

PDF下载量:

23

被引次数:

0