Pd-Cu/石墨烯协同零价铁(Fe0)的催化反硝化实验
1. 河北地质大学 水资源与环境学院, 石家庄 050031;

2. 河北地质大学 智慧环境产业技术研究院, 石家庄 050031;

3. 河北省水资源可持续利用与产业结构优化协同创新中心, 石家庄 050031
详细信息
作者简介:

云玉攀(1985-),男,博士,讲师,主要研究方向为水污染控制工程。yundzdx@126.com

通讯作者:
CATALYTIC DENITRIFICATION PERFORMANCE OF SYGERGISTIC EFFECT OF Pd-Cu/GRAPHENE AND ZERO-VALENT IRON (Fe0)
1. School of Water Resources and Environment, Hebei GEO University, Shijiazhuang 050031, China;

2. Smart Environment Industry Technology Research Institute, Hebei GEO University, Shijiazhuang 050031, China;

3. Hebei Province Collaborative Innovation Center for Sustainable Utilization of Water Resources and Optimization of Industrial Structure, Shijiazhuang 050031, China
摘要: 为解决城市污水处理厂二级出水中硝态氮含量较高的问题,对Pd-Cu/石墨烯协同零价铁(Fe0)的新型催化反硝化法处理水体中NO3--N进行了深入研究,重点对催化反硝化操作条件进行了优化。研究发现,新型催化反硝化法获得较好催化效果的最佳运行条件为:Fe0投加量为4 g/L,m(Pd):m(Cu)为3:1,溶液pH为4.2,Pd-Cu/石墨烯投加量为4 g/L,反应时间为2 h,此时系统的NO3--N去除率及N2转化率分别为78%和74%。在催化反硝化反应中,Fe0主要以电子供体存在,其在一定的酸性条件下,可触发催化反应的发生。催化反应发生在催化剂的金属活性位(Pd和Cu)上。NO3--N在催化剂作用下,通过脱氧反应被逐步去除并转化为N2。此外,催化剂载体及催化反应中的传质效果也是影响催化效果的重要因素。

Abstract: In order to solve the problem of high nitrate content in secondary effluent of municipal wastewater treatment plants, the sygergistic effect of Pd-Cu/graphene and zero-valent iron (Fe0) on nitrate removal was investigated. The research on condition optimization of catalytic denitrification was conducted. Results showed that good catalytic performance was obtained under the following conditions:Fe0 4 g/L, Pd:Cu 3:1, pH 4.2, Pd-Cu/graphene 4 g/L, and reaction time 2 h, with the 78% of nitrate removal rate and 74% of N2 conversion rate. In catalytic denitrification process, Fe0, as the electron donor, mainly contributed to triggering the catalytic reaction, which occurred in the activated sites (Pd and Cu). The nitrate could be removed and converted to N2 through deoxidization reaction under the effect of the catalyst. Additionally, the carrier and the mass transfer process were also the important factors that may greatly influence the catalytic performance.

FALCONER L, TELFER T C, ROSS L G. Modelling seasonal nutrient inputs from non-point sources across large catchments of importance to aquaculture[J]. Aquaculture, 2018, 495:682-692.
KHALIL A M E, ELJAMAL O, JRIBI S, MATSUNAGA N. Promoting nitrate reduction kinetics by nanoscale zero valent iron in water via copper salt addition[J]. Chemical Engineering Journal, 2016, 287:367-380.
RIVETT M O, BUSS S R, MORGAN P, et al. Nitrate attenuation in groundwater:a review of biogeochemical controlling processes[J]. Water Research, 2008, 42(16):4215-4232.
YEHYA T, BALLA W, CHAFI M, et al. Assessment of denitrification using electrocoagulation process[J]. The Canadian Journal of Chemical Engineering, 2015, 93(2):241-248.
陈云峰,文辉,张彦辉.不同固态碳源用于反硝化去除污水处理厂尾水中硝态氮的研究[J].给水排水, 2010,36(11):140-143.
VORLOP K D, TACKE T. 1st steps towards noble-metal catalyzed removal of nitrate and nitrite from drinking water[J]. Chemie Ingenieur Technik, 1989, 61:836-837.
吴以保.纳米Pd/SnO2催化剂制备与催化还原硝酸盐的研究[D].广州:华南理工大学,2010.
DING Y J, SUN W Z, YANG W Y, et al. Formic acid as the in-situ hydrogen source for catalytic reduction of nitrate in water by PdAg alloy nanoparticles supported on amine-functionalized SiO2[J]. Applied Catalysis B:Environmental, 2017, 203:372-380.
云玉攀,杨鑫,李子富,等. 催化还原法深度处理污水中硝态氮的研究[J]. 中国环境科学, 2015,35(11):3310-3316.
敏世雄,吕功煊.CdS/石墨烯复合材料的制备及其可见光催化分解水产氢性能[J].物理化学学报, 2011,27(9):2178-2184.
YUN Y P, LI Z F, CHEN Y H, et al. Reduction of nitrate in secondary effluent of wastewater treatment plants by Fe0 reductant and Pd-Cu/graphene catalyst[J]. Water, Air and Soil Pollution, 2016, 227(4).
HU H Y, GOTO N, FUJIE K. Effect of pH on the reduction of nitrite in water by metallic iron[J]. Water Research, 2001, 35(11):2789-2793.
SCHLICKER O, EBERT M, FRUTH M, et al. Degradation of TCE with iron:the role of competing chromate and nitrate reduction[J]. Ground Water, 2000, 38(3):403-409.
BARRABES N, JUST J, DAFINOV A, et al. Catalytic reduction of nitrate on Pt-Cu and Pd-Cu on active carbon using continuous reactor-The effect of copper nanoparticles[J]. Applied Catalysis B:Environmental, 2006, 62(1/2):77-85.
SOARES O S G P, ORFAO J J M, PEREIRA M F R. Nitrate reduction in water catalysed by Pd-Cu on different supports[J]. Desalination, 2011, 279(1/2/3):367-374.
BATISTA J, PINTAR A, CEH M. Characterization of supported Pd-Cu bimetallic catalysts by SEM, EDXS, AES and catalytic selectivity measurements[J]. Catalysis Letter, 1997, 43(1):79-84.
MATATOV-MEYTAL Y, BARELKO V, YURANOV I, et al. Cloth catalysts for water denitrification Ⅱ. removal of nitrates using Pd-Cu supported on glass fibers[J]. Applied Catalysis B:Environmental, 2001, 31(4):233-240.
SOARES O S G P, ORFAO J J M, PEREIRA M F R. Activated carbon supported metal catalysts for nitrate and nitrite reduction in water[J]. Catalysis Letters, 2008, 126:253-260.
PRUSSE U, VORLOP K. Supported bimetallic palladium catalysts for water-phase nitrate reduction[J]. Journal of Molecular Catalysis A:Chemical, 2001,173(1):313-328.
赵云,祝方,任文涛.绿色合成纳米零价铁镍去除地下水中硝酸盐的动力学研究[J].环境工程,2018,36(7):71-76.
贺泓,李俊华,何洪,等.环境催化-原理及应用[M].北京:科学出版社,2008.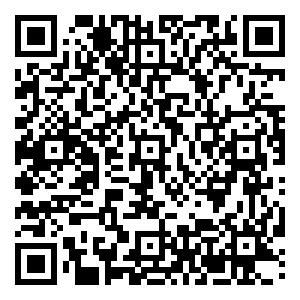 点击查看大图
计量
文章访问数:

66

HTML全文浏览量:

6

PDF下载量:

13

被引次数:

0