CuxMn1-xCe0.75Zr0.25Oy催化降解甲苯的性能
天津科技大学 化工与材料学院, 天津 300457
详细信息
作者简介:

杨德宇(1992-),男,硕士,主要研究方向为多相催化。947651527@qq.com

通讯作者:
CATALYTIC DEGRADATION PERFORMANCE OF TOLUENE OVER CuxMn1-xCe0.75Zr0.25Oy
College of Chemical Engineering and Materials Science, Tianjin University of Science & Technology, Tianjin 300457, China
摘要: 采用溶胶凝胶法制备了双主金属、双助剂的CuxMn1-xCe0.75Zr0.25Oy催化剂,在固定床反应器中评价了催化剂降解甲苯的性能,并采用XRD、H2-TPR、O2-TPD和Raman对催化剂进行表征。试验结果表明:催化剂中Cu含量的增加有助于增强Cu-Ce金属之间的相互作用,增加催化剂中的氧空位浓度和晶格氧含量,提高催化剂低温还原性,从而促进催化活性的提高。Cu1CeZr催化剂降解甲苯活性最好,其完全降解甲苯的温度(T100)为220℃,比Mn1CeZr催化剂低60℃。

Abstract: A series of bimetallic and biassistant CuxMn1-xCe0.75Zr0.25Oy catalysts were prepared by sol-gel method. The catalytic degradation performance of toluene over the catalysts was tested in a fixed-bed reactor. The relationships between the catalytic activity of toluene degradation and catalyst structure were explored by XRD, H2-TPR, O2-TPD and Raman methods. It was found that the increase of copper content could enhance the interaction between Cu-Ce, and improve the oxygen vacancy concentration, lattice oxygen content and low temperature reducibility, thus promote the catalytic activity. Cu1CeZr catalyst exhibited the best activity for toluene degradation, and the temperature of complete degradation of toluene was 220℃, which was 60℃ lower than that of Mn1CeZr catalyst.

AZALIM S, FRANCO M, BRAHMI R, et al. Removal of oxygenated volatile organic compounds by catalytic oxidation over Zr-Ce-Mn catalysts[J]. Journal of Hazardous Materials, 2011, 88(1/2/3):422-427.
LI S M, HAO Q L, ZHAO R Z, et al. Highly efficient catalytic removal of ethyl acetate over Ce/Zr promoted copper/ZSM-5 catalysts[J]. Chemical Engineering Journal, 2016, 285(1):536-543.
DENG Q F, REN T Z, AGULA B, et al. Mesoporous CexZr1-xO2 solid solutions supported CuO nanocatalysts for toluene total oxidation[J]. Journal of Industrial and Engineering Chemistry, 2014, 20(5):3303-3312.
HOU Z Y, FENG J, LIN T, et al. The performance of manganese-based catalysts with Ce0.65Zr0.35O2 as support for catalytic oxidation of toluene[J]. Applied Surface Science, 2017, 434:82-90.
KANG R N, WEI X L, LI H X, et al. Sol-gel enhanced mesoporous Cu-Ce-Zr catalyst for toluene oxidation[J]. Combustion Science and Technology, 2018, 190(5):878-892.
TANG X L, ZHANG B C, LI Y, et al. Carbon monoxide oxidation over CuO/CeO2 catalysts[J]. Catalysis Today, 2004, 93/94/95:191-198.
GUO X L, LI J, ZHOU R X. Catalytic performance of manganese doped CuO-CeO2 catalysts for selective oxidation of CO in hydrogen-rich gas[J]. Fuel, 2016, 163:56-64.
廖伟平,杨柳,王飞,等. 不同制备方法的Mn-Ce催化剂低温SCR性能研究[J].化学学报, 2011, 69(22):2723-2728.
汤清虎,吴成明,黄晓娜,等. 非晶态Mn-Ce-O催化芳香醇选择氧化[J].催化学报, 2009, 30(3):207-212.
LU H F, KONG X X, HUAN H F, et al. Cu-Mn-Ce ternary mixed-oxide catalysts for catalytic combustion of toluene[J]. Journal of Environmental Sciences, 2015, 32:102-107.
OKUMURA K, KOBAYASHI T, TANAKA H, et al. Toluene combustion over palladium supported on various metal oxide supports[J]. Applied Catalysis B:Environmental, 2003, 44:325-331.
PIUMETTI M, FINO D, RUSSO N. Mesoporous manganese oxides prepared by solution combustion synthesis as catalysts for the total oxidation of VOCs[J]. Applied Catalysis B:Environmental, 2015, 163:277-287.
SCIRE S, MINICO S, CRISAFULLI C. Catalytic combustion of volatile organic compounds on gold/cerium oxide catalysts[J]. Applied Catalysis B:Environmental, 2003, 40(1):43-49.
RIVAS B, LÓPEZ-FONSECA R, GUTIÉRREZ-ORTIZ M Á, et al. Combustion of chlorinated VOCs using κ-CeZrO4 catalysts[J]. Catal Today, 2011,176(1):470-473.
ZABILSKIY M, ERJAVEC B, DJINOVIĆ, P, et al. Ordered mesoporous CuO-CeO2 mixed oxides as an effective catalyst for N2O decomposition[J]. Chemical Engineering Journal, 2014, 254:153-162.
LUO Y J, QIAN Q R, CHEN Q H. On the promoting effect of the addition of CexZr1-xO2 to palladium based alumina catalysts for methanol deep oxidation[J]. Materials Research Bulletin, 2015, 62:65-70.
SANTOS V P, PEREIRA M F R, ÓRFO J J M, et al. The role of lattice oxygen on the activity of manganese oxides towards the oxidation of volatile organic compounds[J]. Applied Catalysis B:Environmental, 2010, 99(1/2):353-363.
NIU J R, QIAN H L, LIU J, et al. Process and mechanism of toluene oxidation using Cu1-yMn2CeyOx/sepiolite prepared by the co-precipitation method[J]. Journal of Hazardous Materials, 2018, 357:332-340.
ZHOU G L, LAN H, GAO T T, et al. Influence of Ce/Cu ratio on the performance of ordered mesoporous CeCu composite oxide catalysts[J]. Chemical Engineering Journal, 2014, 246:53-63.
LANDI G, BARBATO P S, DI BENEDETTO A, et al. Optimization of the preparation method of CuO/CeO2 structured catalytic monolith for CO preferential oxidation in H2-rich streams[J]. Applied Catalysis B:Environmental, 2016, 181:727-737.
HE C, XU B T, SHI J W, et al. Catalytic destruction of chlorobenzene over mesoporous ACeOx (A=Co, Cu, Fe, Mn, or Zr) composites prepared by inorganic metal precursor spontaneous precipitation[J]. Fuel Processing Technology, 2015, 130:179-187.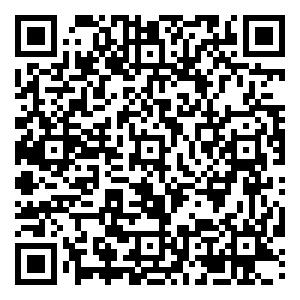 点击查看大图
计量
文章访问数:

14

HTML全文浏览量:

1

PDF下载量:

2

被引次数:

0