选择性催化氧化NO的催化剂研究进展
1. 北京石油化工学院 化学工程学院, 北京 102617;

2. 燃料清洁化及高效催化减排技术北京市重点实验室, 北京 102617
详细信息
作者简介:

雒亚月(1996-),女,在读硕士,主要研究方向为催化减排。2399882724@qq.com

通讯作者:
RESEARCH PROGRESS IN CATALYSTS FOR SELECTIVE CATALYTIC OXIDATION OF NITRIC OXIDE
1. College of Chemical Engineering, Beijing Institute of Petrochemical Technology, Beijing 102617, China;

2. Beijing Key Laboratory of Fuels Cleaning and Advanced Catalytic Emission Reduction Technology, Beijing 102617, China
摘要: 工业生产过程产生的NO对大气环境造成严重污染。选择性催化氧化吸收法(SCO)脱硝是目前较有价值的脱硝技术。选择性催化氧化的关键在于催化剂的选择。目前,用于NO催化氧化的催化剂主要有活性炭类、分子筛类、贵金属类、过渡金属氧化物类催化剂。其中,过渡金属氧化物类催化剂具有良好的催化活性,价格低廉,制作简单等,是目前较有研究前景的催化剂。目前,关于SCO各类催化剂脱硝机理的研究,常温下经济实用且氧化、稳定、抗毒性能优良的催化剂的制备,以及催化氧化工业废气工艺的探索是脱硝催化剂未来的发展方向。

Abstract: The NO produced in the industrial production process causes serious pollution to the atmospheric environment. Selective catalytic oxidation absorption is the most valuable technology for denitration. The key to selective catalytic oxidation lies in the choice of catalyst. At present, the catalysts for catalytic oxidation of NO mainly include activated carbon catalysts, molecular sieve catalysts, noble metal catalysts and transition metal oxide catalysts. Among them, transition metal oxide catalysts have good catalytic activity, low price, simple preparation, etc., and are currently more promising catalysts. So for now, about the mechanism of the SCO all kinds of denitration catalyst, economic practical and oxidation at room temperature, good stability and resistance to toxicity to the catalyst preparation and catalytic oxidation of industrial waste gas process is the development direction of denitration catalyst in the future.

郝吉明.大气污染控制工程[M].北京:高等教育出版社,2010:1-10.
"十三五"生态环境保护规划[J].中华纸业,2016,37(24):105.
张卿川. 电子制造业的大气污染物与防治处理技术对策[C]//中国毒理学会,2013:362-372.
莫建红,童志权,张俊丰.Mn/Co-Ba-Al-O催化氧化NO性能研究[J].环境科学学报,2007,27(11):1793-1798.
李小海.催化氧化NO技术研究进展[J].山东化工,2018,47(22):48-50,52.
姚瑞. 改性活性炭低温催化氧化NO的研究[D].上海:华东理工大学, 2015.
GHAFARI M,ATKINSON J D. Catalytic NO oxidation in the presence of moisture using porous polymers and activated carbon[J]. Environmental Science & Technology,2016,50(10):5189-5196.
YOU F T, YU G W, XING Z J, et al. Enhancement of NO catalytic oxidation on activated carbon at room temperature by nitric acid hydroth[J]. Applied Surface Science, 2019,471:633-644.
ZHANG Z Q, ATKINSON J D, JIANG B Q, et al. NO oxidation by microporous zeolites:isolating the impact of pore structure to predict NO conversion[J]. Applied Catalysis B:Environmental,2015,163:573-583.
钱定利,周飞翔,汪俊,等. silicalite-1全硅分子筛常温催化氧化NO性能[J]. 中国环境科学,2017,37(6):2080-2086.
周飞翔,汪俊,钱定利,等. 金属阳离子对高硅分子筛催化氧化NO的影响[J]. 中国环境科学,2018,38(4):1287-1294.
ADJIMI S,GARCIA-VARGAS J M,DIAZ J A,et al. Highly efficient and stable Ru/K-OMS-2 catalyst for NO oxidation[J]. Applied Catalysis B:Environmental, 2017,209:459-466.
NUSNIN A, CHEN X Y, JOHN P,et al.Effects of copper loading on NH3-SCR and NO oxidation over Cu impregnated CHA zeolite[J]. The Korean Journal of Chemical Engineering, 2018,35(1):89-98.
李玉芳.分子筛ZSM-5催化氧化NOx工业废气中NO的研究[D].杭州:浙江工业大学,2009.
TRAVIS W,SUDARSHAN L,CHRISTOPHER D,et al. Experimental, detailed, and global kinetic reaction model for NO oxidation over platinum/alumina catalysts[J]. Reaction Kinetics, Mechanisms and Catalysis,2016,117(1):15-34.
PAKIZA B,RAMESH C D. A comparative DFT study on the catalytic oxidation of nitric oxide by Pd2 and PdM (M=Cu, Rh, Ag, Au, Pt)[J]. Catalysis Letters,2017,147(2):581-591.
LIANG Y L, OU C Y, ZHANG H, et al. Advanced insight into the size effect of PtPd nanoparticles on NO oxidation by in situ FTIR spectra[J]. Industrial & Engineering Chemistry Research, 2018, 57(11):3887-3897.
OGEL E,CASAPU M,DORONKIN D E,et al. Impact of preparation method and hydrothermal aging on particle size distribution of Pt/γ-Al2O3 and its performance in CO and NO oxidation[J]. The Journal of Physical Chemistry C,2019,123(9):5433-5446.
张梦颖. FeMnOx/TiO2的制备及其催化氧化NOx的性能研究[D].长沙:湖南大学,2014.
MENG F Y, ZHANG S L,LI X H,et al.CrOx assembled at the oxygen vacancies on black-TiO2 for NO oxidation[J]. Molecular Catalysis, 2019,473:62-69.
QIU L, WANG Y, PANG D D, et al.Characterization and catalytic activity of Mn-Co/TiO2 catalysts for NO oxidation to NO2 at low Temperature[J]. Catalysts, 2016, 6(1):9.
GAO Y, LUAN T, ZHANG W K,et al. The promotional effects of cerium on the catalytic properties of Al2O3-supported MnFeOx for NO oxidation and fast SCR reaction[J].Research on Chemical Intermediates, 2019,45(2):663-686.
冯文辰. MnFeCeOx/Al2O3纳米催化剂脱除氮氧化物性能研究[D].济南:山东大学,2019.
魏炜,牟一蒙,梁红,等. 不同金属负载对Cr/Al2O3催化剂结构及氧化NO性能的影响[J]. 无机化学学报,2019(6):52-60.
李艳霞,刘世超,张丽君,等. Fe修饰Mn-Ce/Al2O3-TiO2催化剂对NO氧化性能的实验研究[J]. 化学工程,2019,47(10):21-25.
王惠. Mn基催化剂催化氧化NO的性能和机理研究[D].太原:太原理工大学,2019.
郭永华. 铈-锰基复合氧化物的制备及其催化性能研究[D].济南:山东大学,2018.
CHEN H,WANG Y,LYU Y K,et al.High catalytic activity of Mn-based catalyst in NO oxidation at low temperature and over a wide temperature span[J]. Molecular Catalysis,2018,454:21-29.
商丹红. Co基催化剂的制备及其催化氧化NO的性能研究[D]. 南京:南京理工大学,2016.
GAO F Y, CHU C, ZHU W J,et al.High-efficiency catalytic oxidation of nitric oxide over spherical MneCo spinel catalyst at low temperature[J]. Applied Surface Science, 2019,479:548-556.
CAI W, ZHAO Y X, CHEN M D,et al.The formation of 3D spherical Cr-Ce mixed oxides with roughness surface and their enhanced low-temperature NO oxidation[J]. Chemical Engineering Journal, 2018,333:414-422.
WANG A Y, GUO Y L, GAO F,et al. Ambient-temperature NO oxidation over amorphous CrOx-ZrO2 mixed oxide catalysts:significant promoting effect of ZrO2[J]. Applied Catalysis B:Environmental,2017,202:706-714.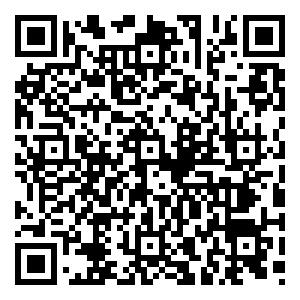 点击查看大图
计量
文章访问数:

13

HTML全文浏览量:

2

PDF下载量:

2

被引次数:

0